The raw excitement of planetary exploration is captured at Celebrate Curiosity, with over 1000 of your fellow explorers, friends, party goers, celebrities, scientists, artists, and space enthusiasts. Join us, as we take a thrilling dive into discovering the possibilities at the cosmic frontier in style!
TICKETS: http://marsparty2012.eventbrite.com/
Our Martian Party kicks off after the first day of Planetfest and spans two floors for an out-of-this world experience! As you mingle with your friends and make new ones along the way, keep your eyes peeled back for space industry persons of interest from Virgin Galactic, SpaceX, and NASA. During the course of the evening, catch sightings and conversations from the most interesting Space Entrepreneurs, Sci-fi Authors, Screen Stars, and Personalities.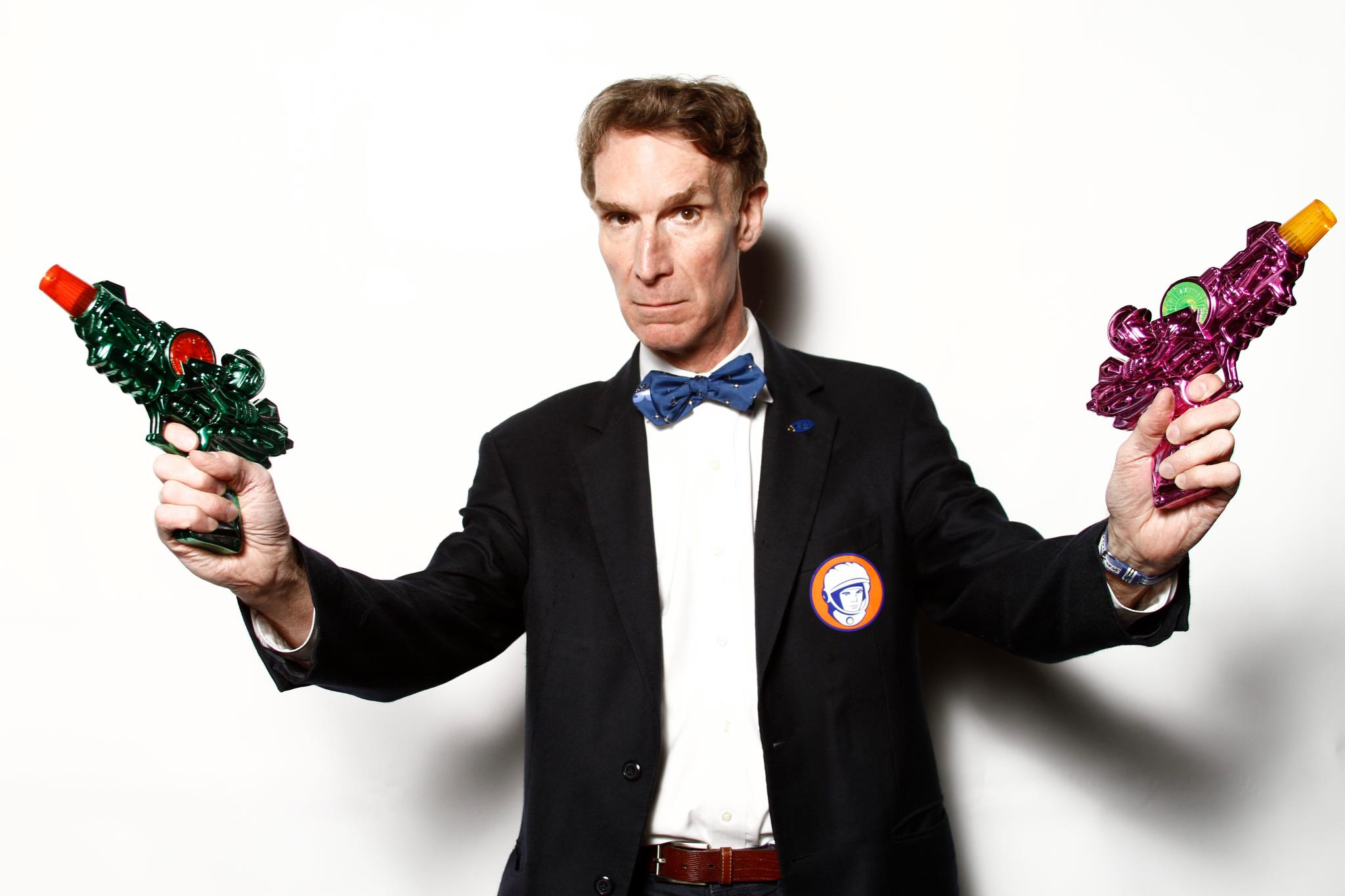 Bill Nye the Science Guy at BlackStarr's Yuri's Night, April 2012 
What to expect at Celebrate Curiosity:
Customized t-shirts printed while you wait
Interactive galactic art by Andrea Lofthouse, NASA JPL's Dan Goods, and others
CEO of The Planetary Society, Bill Nye the Science Guy, SpaceX's Elon Musk, and hosts breakout talks
Short speaker sessions from prolific space advocates!
Enjoy tasty Martian treats and cosmic drink specials
Interactive video games from GameDesk
Gorgeous Spacecraft models displayed for your enjoyment
Giveaways from the Planetary Society
Get dazzled with spaced out music spun by Ancient Lasers and our Suprise Guest DJ
Dance to the undulating cosmic lights of the Jellypuss
Adorn yourself with a selection of complimentary blinky lights and glowey things
Witness live art in the making, interstellar wall projections, and adult games
Intergalactic Girls passing out Space Swag from the likes of SpaceX, NASA, and more
Delicious Astronaut Icecream and Space food Sticks from Funky Foods
Amazing lightshows with some far-out Tesla Coils!
LED Hula Artists!
Don't forget to show off your Martian themed apparal by taking pictures at one of our two sassy souvenir photo booths
We have much more up our sleeves, and will continue to tantalize you with the possibilities of A Party on Mars over the next week!
This is an all ages event, but registration is mandatory and tickets are limited!
Dress:
Dress to impress and be sure to wear your intergalactic best!
Our favorite Mars Rover Costume, so far
Intergalactic Girls