The raw excite­ment of plan­e­tary explo­ration is cap­tured at Cel­e­brate Curios­ity, with over 1000 of your fel­low explor­ers, friends, party goers, celebri­ties, sci­en­tists, artists, and space enthu­si­asts. Join us, as we take a thrilling dive into dis­cov­er­ing the pos­si­bil­i­ties at the cos­mic fron­tier in style!
TICKETS: http://marsparty2012.eventbrite.com/
Our Mar­t­ian Party kicks off after the first day of Plan­et­fest and spans two floors for an out-of-this world experience! As you min­gle with your friends and make new ones along the way, keep your eyes peeled back for space indus­try per­sons of inter­est from Vir­gin Galac­tic, SpaceX, and NASA. Dur­ing the course of the evening, catch sight­ings and con­ver­sa­tions from the most inter­est­ing Space Entre­pre­neurs, Sci-fi Authors, Screen Stars, and Personalities.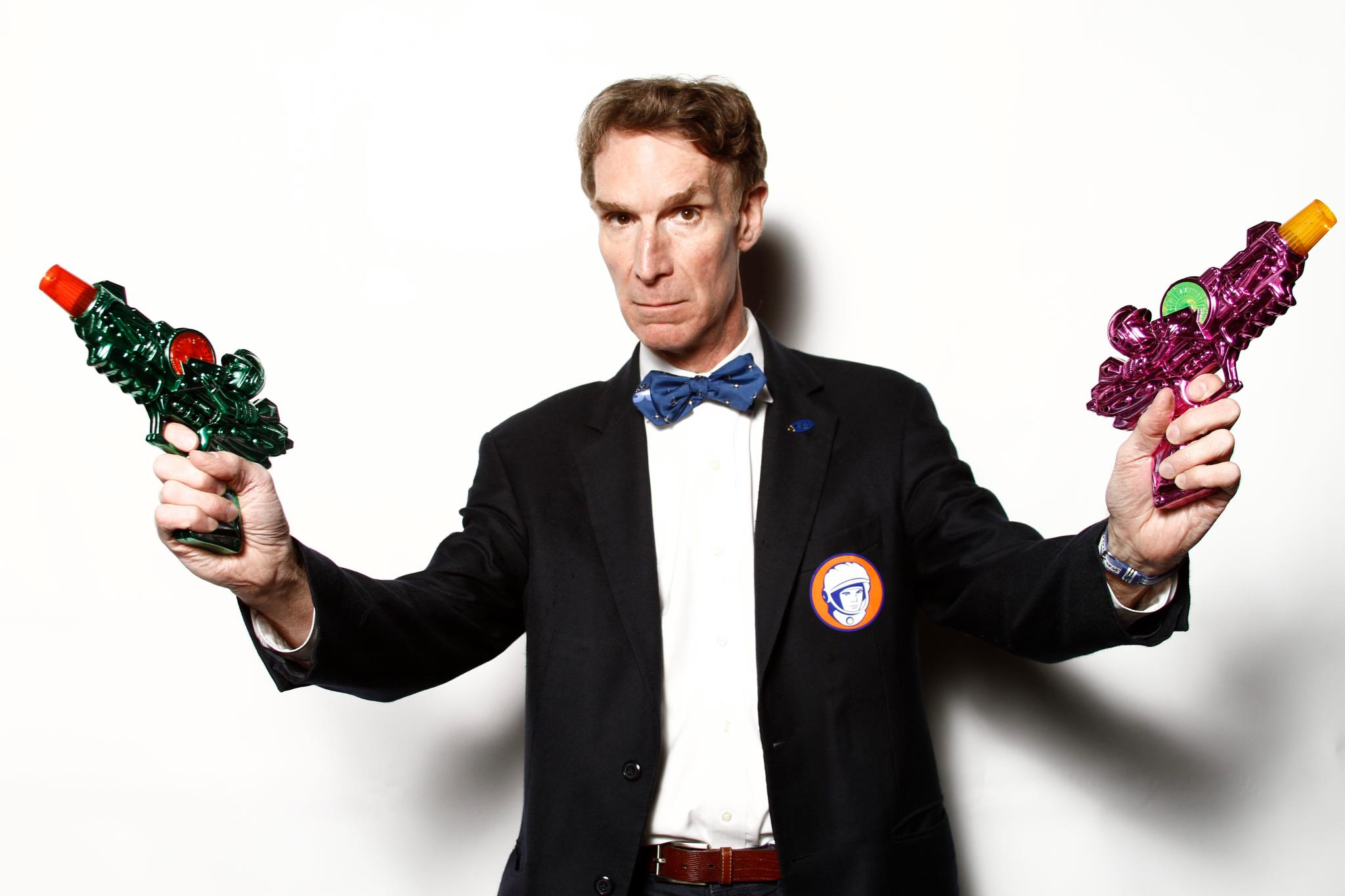 Bill Nye the Sci­ence Guy at BlackStarr's Yuri's Night, April 2012 
What to expect at Cel­e­brate Curiosity:
Cus­tomized t-shirts printed while you wait
Inter­ac­tive galac­tic art by Andrea Loft­house,

NASA

JPL

's Dan Goods, and others

CEO

of The Plan­e­tary Soci­ety, Bill Nye the Sci­ence Guy, SpaceX's Elon Musk, and hosts break­out talks
Short speaker ses­sions from pro­lific space advocates!
Enjoy tasty Mar­t­ian treats and cos­mic drink specials
Inter­ac­tive video games from GameDesk
Gor­geous Space­craft mod­els dis­played for your enjoyment
Give­aways from the Plan­e­tary Society
Get daz­zled with spaced out music spun by Ancient Lasers and our Suprise Guest 

DJ

Dance to the undu­lat­ing cos­mic lights of the Jel­ly­puss
Adorn your­self with a selec­tion of com­pli­men­tary blinky lights and glowey things
Wit­ness live art in the mak­ing, inter­stel­lar wall pro­jec­tions, and adult games
Inter­galac­tic Girls pass­ing out Space Swag from the likes of SpaceX,

NASA

, and more
Deli­cious Astro­naut Ice­cream and Space food Sticks from Funky Foods
Amaz­ing light­shows with some far-out Tesla Coils!

LED

Hula Artists!
Don't for­get to show off your Mar­t­ian themed appa­ral by tak­ing pic­tures at one of our two sassy sou­venir photo booths
We have much more up our sleeves, and will con­tinue to tan­ta­lize you with the pos­si­bil­i­ties of A Party on Mars over the next week!
This is an all ages event, but reg­is­tra­tion is manda­tory and tick­ets are lim­ited!
Dress:
Dress to impress and be sure to wear your inter­galac­tic best!
Our favorite Mars Rover Cos­tume, so far
Inter­galac­tic Girls